Add to favorites
CBR takes a run through some of the best tablets you can get your hands on this year.
Which tablet is the best? There's no definite answer, as there is something to suit everyone, but follow our list of 2014's cream of the crop for a quick guide on the models you should be eyeing up.
Lenovo ThinkPad 8
Lenovo's latest tablet, this new 8-inch device will run on full Windows 8.1 with a 1920×1200 display. Showcased at CES 2014 in Las Vegas, the ThinkPad 8 has 2GB of memory, up to 128GB of storage, an 8MP HD rear camera (2MP front camera) and can come with 4G LTE/3G and/or Wi-Fi.
Weighing a neat 430g, it's not too bad on the wrist for a smaller tablet, and battery life can get up to 8 hours with the new Intel Bay Trail technology inside. It also ships with Microsoft Office bundled in, so that's a plus point. It should be available very soon, probably priced at around £350 as the US Wi-Fi release has a price tag of $399.
---
Samsung Galaxy Note Pro
12 inches! 12 inches of 1600×2560 HD tablet screen real estate. That's what you can get for £649 if you pick up one of Samsung's new Galaxy NotePro tablets. For all that money, however, you do get an octa-core processor with four 1.9GHz and four 1.3GHz cores!
It also features an 8MP camera, Android 4.4 KitKat, and an interface called Magazine UX which is three customisable screens: one for work, one for personal, and one for social networks.
Nokia Lumia 2520
Nokia's first Windows tablet, the Nokia Lumia 2520 runs on Windows 8.1 and looks good whilst doing it (it's also available in gloss or matte finish).
With a quad-core 2.2GHz Qualcomm Snapdragon 800 CPU, together with 2GB of RAM and Adreno 330 graphics, this tablet's performance is keeping right up there with the rest in early 2014.
The 10.1 inch slate comes in at around £400, and with a screen resolution of 1920 x 1080, everything looks great on it. A close competitor to the Surface Pro 2, which is coming up below.
---
Microsoft Surface Pro 2
The Surface's strength lies in its hardware. With a 10.6 inch 1920 x 1080 full HD screen, up to 8GB of RAM and an i5 CPU, it's powerful, while still packing the punch in a sleek, lightweight tablet form.
Running on Windows, the Surface Pro 2 is a suitable laptop replacement, especially with a keyboard and handy docking station that can come with device. This tablet was launched with some software issues, but Microsoft has been working hard to patch them out in the past few months, and now it seems to have been sorted. More recent Surface's even ship with an upgraded processor!
Panasonic Toughpad 4K
Panasonic's 20" tablet is one of world's first 4K slabs, and was unveiled at this year's CES. It's huge, and is not really meant for home use, but rather showroom floors and beauty counters. Still, it can serve as a decent tool in any designers studio, as it comes with a docking station that effectively turns it into a PC.
The Toughpad runs on an Intel Core i5 1.9GHz CPU, with NVIDIA Geforce 745M graphics.
The 4K screen is 3840 x 2560 and offers up 230ppi with a 15:10 aspect ratio. It comes with either 4 or 8 GB of RAM, and a 256 GB SSD.
---
Samsung Galaxy Mega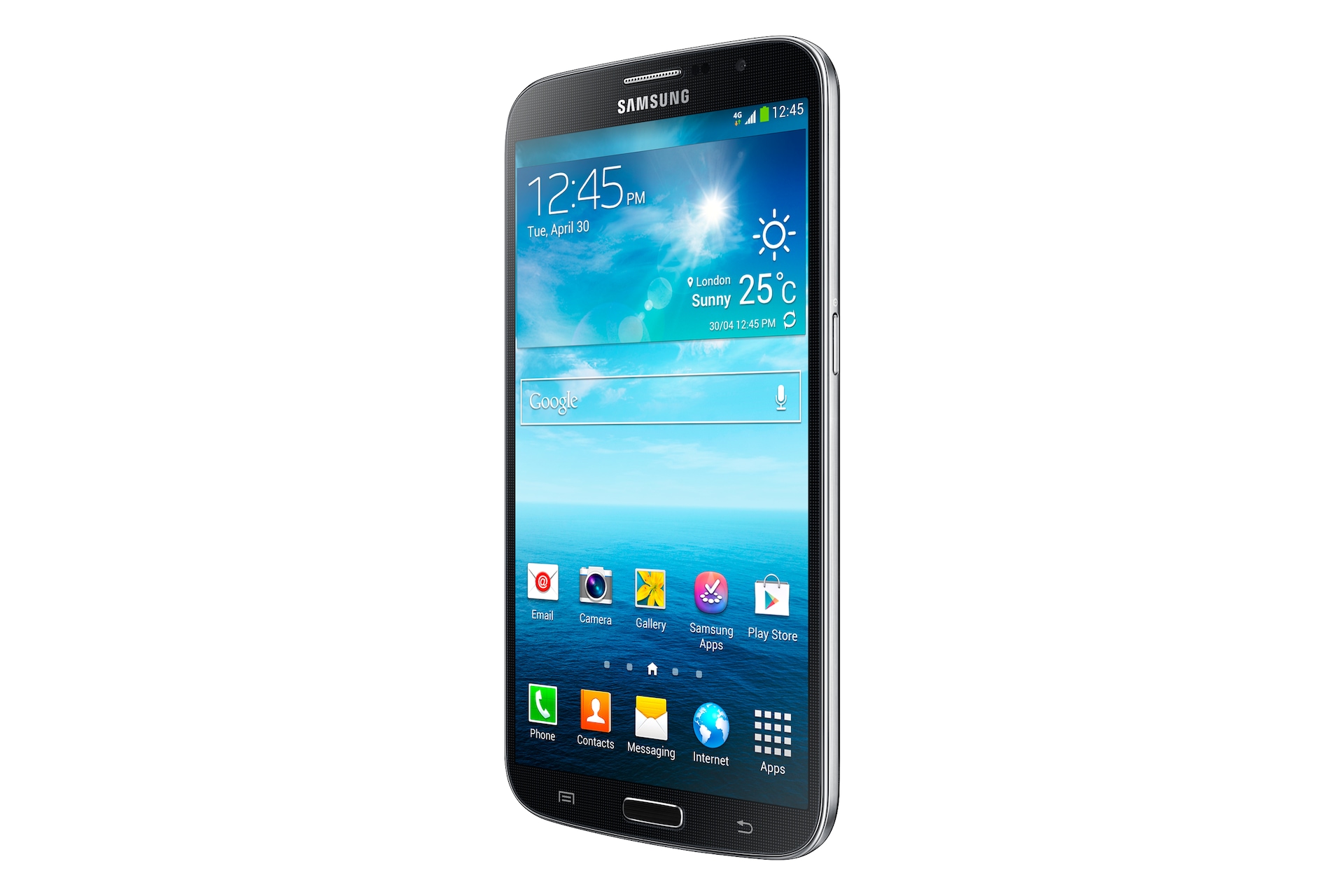 Ok, not quite a tablet, not quite a phone. This 'phablet' from Samsung sits right in the middle. It did come out in 2013, but is still worth a look for some people. It has a 6.3 inch screen, which for some is too small and for others, too big. It's definitely interesting, though, and probably only by holding one will you know if it's right.
Saying that, having a kind of half-tablet with full mobile phone functionality is a winner for some consumers. It features an 8MP rear camera, 16GB of storage and is, of course, available on a mobile contract.